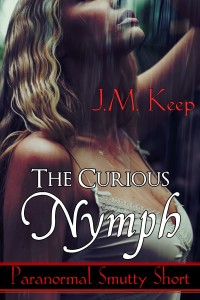 "You took your fun," he said as he groped her supple flesh. "Now I get to show you how it's really done, trickster."
The curious nymph has never seen a human before, and when she stumbles upon the bulky form of a fallen warrior, she can't help but be curious.
It's in her nature to heal, and yet after her magics staunch his bleeding and he lay so quiet on the forest floor, she wants to know more about him. About his body. About how his skin would feel against hers. She touches him, feeling out his hard muscles, but when he awakens, she has to pay for her curiosity – hard and unprotected.