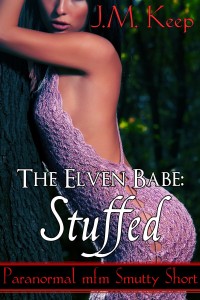 "He can be rough sometimes," the handsome young elven man said of his ogre friend.
Anjasa's gotten herself in trouble again. This time, two brutes are sent after her to bring her back to their boss.
She has a better idea. Take them back to her place so that she can convince them that she's far more valuable alive than dead. The seductive elven woman with her hourglass curves, and an insatiable appetite for men of all shapes and sizes, has a plan. Taking them both at one time, even if the ogre seems to be too big to fit.
A paranormal MFM smutty short.