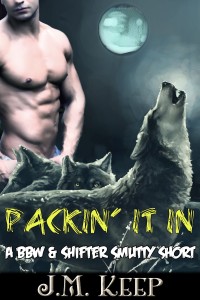 Sure, she was grateful he'd just protected her from those three, but it was a little soon to be brandishing around words like "mine".
Heather's car just broke down on the middle of a rural road, and she'd seen enough horror movies to know that was a bad sign. Especially when she walks into a restaurant filled with four dominant, growling, snarling, hairy men.
She decides, quickly, that she wants nothing to do with them and their lusty ways, only to be chased down by the alpha of the pack.
And hey, after a dry spell, she's a little tempted by his rock hard abs and huge… eyes. A lot tempted. Once he warms her fertile and curvy body up, maybe she'll even go for the rest of the pack of werewolves.